By: Brandon Vickery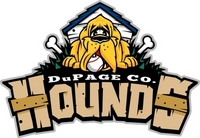 SATURDAY'S GAME:
DuPage County Hounds (21-12, 0-0)
at Northwest Indiana Oilmen (24-11, 0-0)
MCL CHAMPIONSHIP GAME 1
Aug. 15, 2020 • 7:10 p.m. • Oil City Stadium • Whiting, Ind.
Broadcast: Oilmen Broadcasting Network (Facebook Live)
For the third time in five seasons, a pair of old Midwest Collegiate League rivals will face off in the MCL Championship Series. The league's top two franchises over the last nine years have run parallel paths and enjoyed similar successes. The all-time series between the two teams features no shortage of memorable moments, and they'll face off yet again with the MCL title on the line this weekend. It's the Northwest Indiana Oilmen up against the DuPage County Hounds to begin the best-of-three MCL Championship Series.
Pitching Matchup – Northwest Indiana LHP Connor Oliver (Wichita State / Wabash Valley / Oak Forest, Ill.) vs. DuPage County LHP Seth Masters (Illinois-Springfield / Orland Park, Ill.)
Game Notes
The Oilmen are set to make their sixth MCL Championship Series appearance after previously reaching the final series in 2012, 2013, 2016, 2018, 2019 and 2020. This marks the first time in franchise history they've reached the final in three consecutive seasons.
The Hounds are making their fifth appearance in the MCL Championship Series but they've won the title just once over their first eight seasons and are seeking their first league trophy since 2015. The Hounds also reached the Championship Series in 2014, 2016 and 2018, falling to the Oilmen in each of their last two trips.
This marks the fourth postseason series between the two teams and the third time (all in the last five years) they've faced off with the title on the line. The Oilmen have won two of the three postseason series, with DuPage County winning a semifinal set back in 2014.
The Oilmen beat the Hounds 12-1 in the final regular season meeting on Thursday, locking up their second MCL regular season title and first since 2017. The Oilmen won four of the seven meetings in this year's regular-season series, winning the head-to-head for the first time since 2017.
DuPage County has bounced back nicely from the first losing season in franchise history in 2019. Both of these teams have made the playoffs in each of their nine seasons in existence.
All three games in this series will be played at Oil City Stadium. The Oilmen will have last at-bats for Game 1 and Game 3 (Monday, 7:10 p.m., if necessary), while the Hounds will have last at-bats for Game 2 (Sunday, 6:10 p.m.).
The Oilmen carry a three-game winning streak into this weekend's series after finishing the regular season with a string of triumphs, including a 6-5 win over the Minutemen in Friday's regular-season finale.
NWI's Tyler Nelson finished as the league leader in hits with 42. Nelson also finished as the league leader in RBIs with 29, driving in a run on the final day of the regular season to edge out Ryan Howe of the Minutemen (28). Nelson has three multi-hit outputs in his last four contests and has driven in 10 runs over his last five games.
Another hot-hitting Oilman is Costa Sirounis, who has driven in seven over his last two games including a pair of go-ahead hits to fuel Friday's win over the Minutemen.
Connor Oliver has allowed 22 runs (13 earned runs) in 27 innings this season for a 4.33 ERA while striking out 30 and issuing 20 walks over seven games, five starts. He has a 1-2 mark and most recently allowed six earned runs on four hits and six walks in four innings on Aug. 8 vs. the Minutemen. Oliver faced the Hounds on July 25, permitting four runs (two earned) on six hits while striking out seven and walking one in a defeat that spanned 6 2/3 innings.
Oliver does have postseason experience with the Oilmen, working one inning and allowing two runs on one hit and two walks on Aug. 8 of last season in Game 3 of the MCL Semifinal Series vs. Southland.
Seth Masters went 0-1 with a 1.84 ERA over nine games, six starts. He walked 10 and struck out 29 in 29 1/3 innings. Over three games against the Oilmen, Masters combined to allow just two runs on six hits in 15 innings while walking four and striking out 15.
In their previous five trips to the MCL Championship Series the Oilmen have gone on to win the series all three times they've won the first game and they've gone on to lose the series both times they've dropped the first game.
Season Notes
The 2020 Oilmen roster features representatives from numerous Division-I institutions including the following conferences: Big 10, American, Ohio Valley Conference, Missouri Valley Conference, Horizon League, Mid-American Conference, Summit League and the ACC.
The Big Ten is well represented on this year's roster, with players from five different conference members on the squad – Indiana, Purdue, Ohio State, Michigan and Iowa.
This marks the Oilmen's first season under the direction of Chris Cunningham, who is the fourth manager in team history. Cunningham is no stranger to the MCL, as the former professional ballplayer in the Tampa Bay Rays organization managed the Southland Vikings from 2011-2014. In his final two seasons, the Vikings won back-to-back MCL championships.
Oilmen legend Matt Pobereyko is serving as the team's pitching coach this season. He racked up an MCL-record 18 career saves in 2013 and 2014 including a single-season MCL record 13 in his final campaign with the Oilmen. Pobereyko is an active professional pitcher and has reached as high as Triple-A.
As usual, the Oilmen are loaded with local talent. Three Oilmen players graduated from Andrean High School, one from Highland, three from Griffith, one from Valparaiso, two from Munster and two from Lake Central. Expanding to Illinois high schools, two Oilmen competed at Brother Rice, one at Oak Forest, one at Marist, one at Marian Catholic, three at Homewood-Flossmoor, one at Carl Sandburg, one at St. Rita and one at St. Laurence.

|
Back to index...